Created for Physicians by Physicians
DocCharge's innovative mobile first technology platform ushers in a new era in physician and practice productivity.
We've made the physician's daily rounding process more effective and productive.
We are building the next generation of healthcare technology platform, powered by artificial intelligence and machine learning. We want you to be our partners in this exciting journey.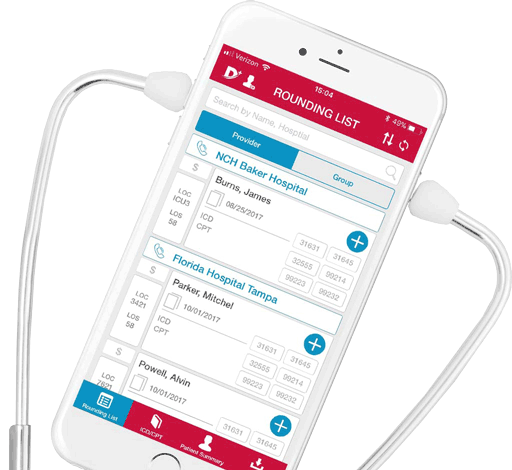 Revolutionize Your Practice
By saving time, increasing revenue and practicing insightful analytics.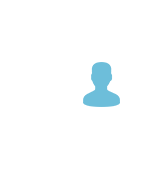 Enter 20 patients' charges in 5-10 minutes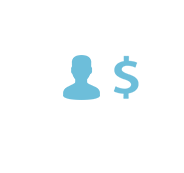 Billers access hospital charges and communicate with physicians in real-time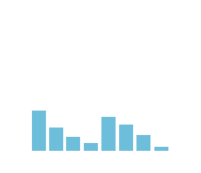 Productivity analytics and insights for physicians and administrators
Try FREE for 30 Days!
No Credit Card Required
Features to Make You More Productive
DocCharge revolutionizes your practice by saving time, and increasing revenue, via intuitive technology platform using predictive analytics and actionable insights.
We love what we do
and we do it with passion!
We are building the next generation of healthcare technology platforms, powered by artificial intelligence and machine learning. We bring technology to your fingertips, so that you may focus on providing patient-centered care.
Since hippocrates, physicians always provided excellent care by focusing on patients, not the technology. We believe, technology should not be a barrier, rather a facilitator for building a strong physician-patient relationship.
Mobile-first physician productivity tools, with security beyond HIPAA, save time and improve revenue
We work with fellow physicians to deliver artificial intelligence powered technology to improve practice productivity and deliver excellence in patient care.
How about productivity gain of $52,000 (estimated) per physician per year?
Let's face it. Current billing practices in most practices are paper based, and disorganized. Billing charges can be inaccurate, illegible and delayed. DocCharge is here to solve this.
Be the Best at What You Do!
We are here to help you
Physician Productivity Platform with Advanced Analytics
Discover the benefits of DocCharge for yourself.
Full functionality
No Contract and No Hidden Fee
No credit card required for 30-day free trial
No Obligation – Cancel Anytime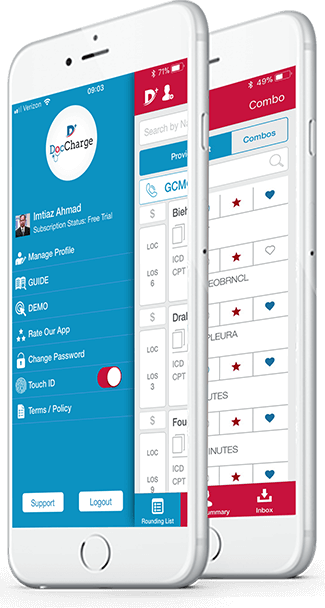 mobile charge capture apps like DocCharge to bill for services to get paid faster. These technologies help practices bill accurately , get paid much faster and likely increase revenue 3-5% on an annual basis.
You're in good company
DocCharge delivers success to medical practices and billing companies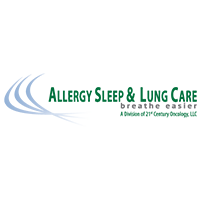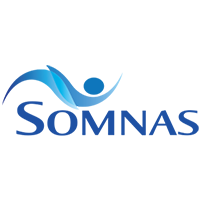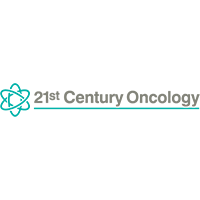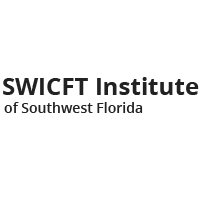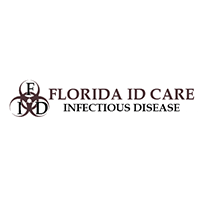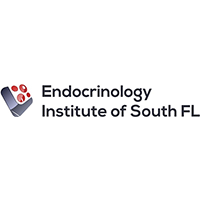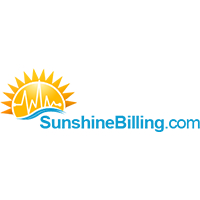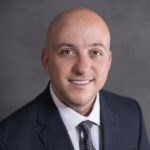 William Fread
Sunshine Billing, Inc
Chief Operations Officer
As a billing company, DocCharge has greatly enhanced both the workflow and communication with our providers. Our charge posting time has been reduced drastically allowing our billers to focus on other tasks. DocCharge contains all the pertinent information for a biller to successfully bill a claim.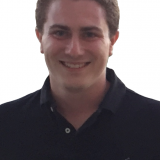 David Patrick
Revenue Cycle Manager
SWICFT Cardiology, Naples, FL
Great App! Our providers found the user interface easy to learn and much more convenient than the encounter cards we were using. The web interface has reduced our claim turnaround time and billing staff time by more than half.