Physicians often struggle with how to make electronic health record (EHR) platforms work for them. This technology should offer them more flexibility and efficiency, but it often comes up short. Now, there have been several studies linking EHR dissatisfaction with physician burnout. Why are EHRs making physician workflows harder, not easier? 
EHRs aren't getting much praise from physicians. A study published by the Mayo Clinic in partnership with the American Medical Association (AMA) found that how well doctors rate the usability of their EHR was independently associated with the odds of burnout. 
This research supports the link between EHR dissatisfaction and physician burnout, as doctors continue to experience the cumbersomeness of EHR workflows, which impacts their ability to provide the best care. The study revealed that out of 5,000 physicians surveyed about the usability of their EHR, most gave it an F. 
Another study by the University of New Mexico also looked at EHR dissatisfaction and burnout. The research disclosed that 13% of physicians self-reported levels of stress and burnout associated with EHR issues.
Most experts cite the need to overhaul the design of EHRs to reframe the technology to better align with critical functionality. EHRs should allow physicians to spend more time with patients, but that's been found to be misleading, as a recent study found that doctors spend more time on the screen than with their patients.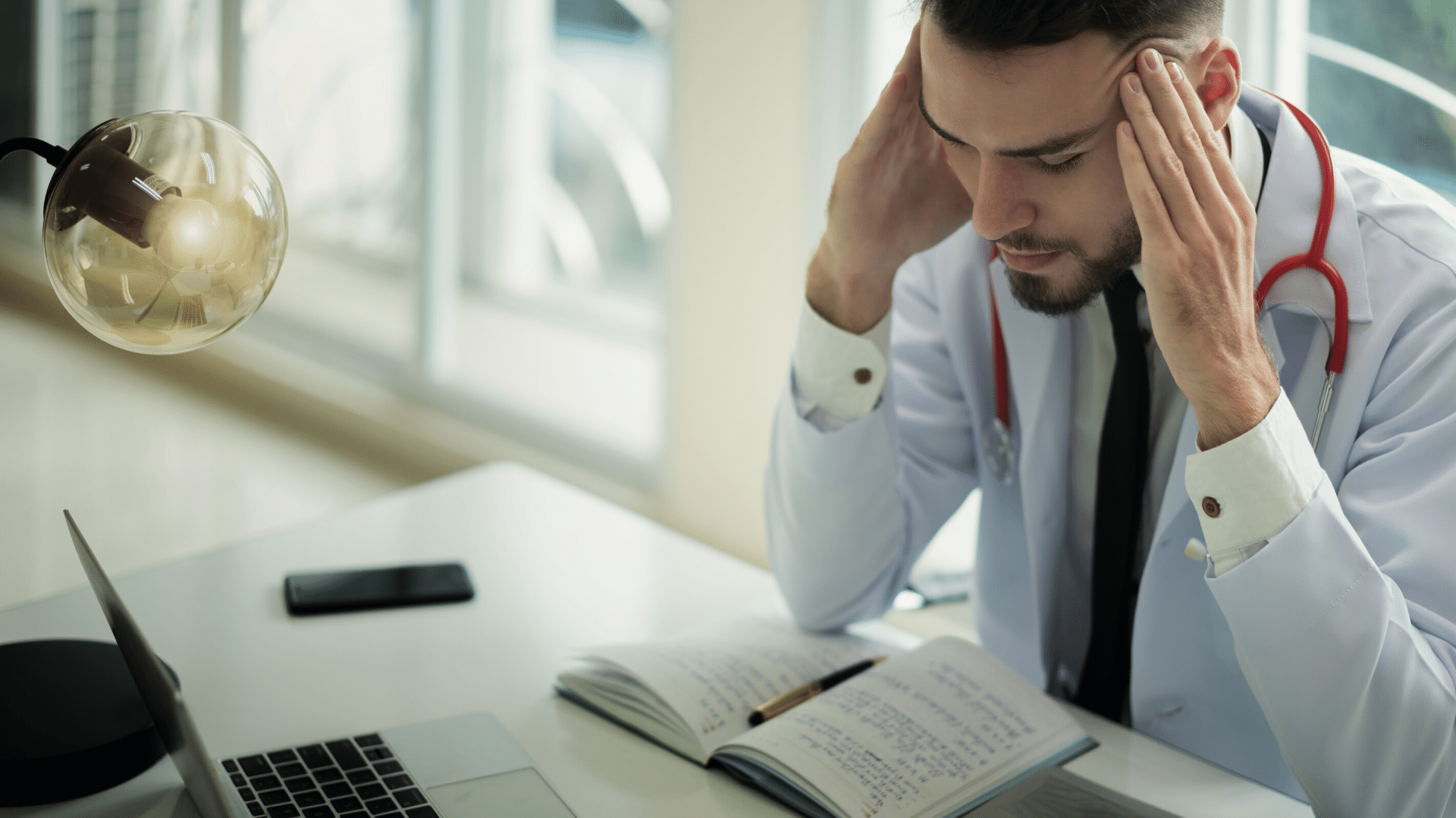 While the actual design of EHRs is considered inadequate by many users. There is another challenge, as well—training. The KLAS' Arch Collaborative published a study, polling over 72,000 clinicians in more than 150 hospitals and health systems. The objective was to uncover the real root cause of dissatisfaction.  
The study found many clinicians didn't know how to optimize their EHR and lacked proper training. Many didn't even have an implementation plan. The different user experiences of physicians using an EHR aren't always about the software's design but rather their mastery of it.
The AMA has significant concerns about burnout, finding that about 44% of physicians report, which is much higher than other professions. The life of a doctor is stressful. You are dealing with life and death scenarios, but you shouldn't be demoralized because your EHR isn't effective.
To improve the usability of EHRs, the AMA has documented eight priorities:
Enhance physicians' ability to deliver high-quality care

Reduce the cognitive workload

Support a team-based care model

Encourage care coordination

Enable digital patient engagement

Accelerate user input into product design and post-implementation feedback

Deliver product modularity and configurability

Promote data liquidity
If EHR software providers focus on these priorities, the AMA believes usability will improve, which could lead to less burnout. Additionally, having immersive training and the ability to customize an EHR to fit your specific needs will go a long way to making this a valuable tool.
Another crucial aspect of EHR dissatisfaction is its use in medical billing. Most EHRs have the capacity to enter charges, but they aren't built for this. It can be cumbersome and time-consuming. Instead, many physicians are turning to mobile charge capture applications, which are easy to use and streamline medical billing. 
These platforms allow physicians to save time and boost revenue, as fewer charges are missed or denied. Your EHR will always be a critical resource, but it's time to rethink medical billing with mobile charge capture. See how it works today with a free trial from DocCharge.